Can I Still Get Eyelash Extensions with Sensitive Eyes?
Using the Right Adhesive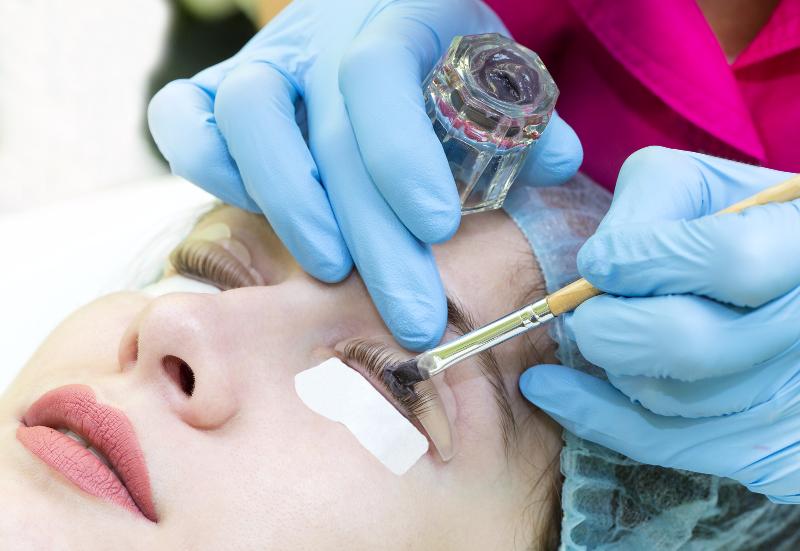 If you have sensitive eyes, chances are that you already know how limiting they can be. After all, there are many things, from solution for your contact lenses to some kinds of eye shadow, which really cause your eyes to become red and irritated. It can even lead to swelling and other uncomfortable ailments. Finding beauty aids that can be used to augment your eyes' natural beauty can be difficult and time consuming. However, when it comes to eyelash extensions, it is possible to get them put on using a special patented adhesive designed especially for people whose eyes are more sensitive.
As part of the eyelash extension procedure offered by beauty professionals who use products obtained from 3d-beauty.com, there is an adhesive offered that is medical grade. This means that the 3D-Lashes MD Adhesive is safe enough to be considered of the highest possible grade. Those whose eyes are not more sensitive can receive the lash extension procedure safely with the regular adhesive. The medical grade adhesive is one that is almost completely uniquely available at 3d-beauty.com, and that can ensure that those with sensitive eyes can still enjoy the benefits associated with having fuller, thicker, and longer lashes.
Minimal Contact with Eye and Skin
Because each eyelash extension is bonded to the natural lash rather than the eyelid, contact with any part of the eye or skin is minimal. While some adhesive might get on the skin, it is unlikely that it will be a significant amount. If you are unsure about the effects the adhesive will have on you when used, ask your beauty professional to perform a patch test on a small part of your skin (preferably not anywhere on your face). This will give you adequate warning if you will have an adverse reaction to the adhesive. The medical grade bonding solution, however, is very unlikely to cause any problems. It is also recommended that an eye shield be worn during the procedure to further protect the eye.
Because each eyelash extension is bonded to the natural lash rather than the eyelid, contact with any part of the eye or skin is minimal.
The medical grade bonding solution from 3D-Lashes works as well as the regular solution in holding the eyelash extensions in place. Both formulas are patented and use the latest in peptide bond technology to create a weightless way to define the eyes. The medical grade formula for more sensitive eyes bonds quickly (it dries on lashes in three to five seconds) and is strong enough so that it is just as resistant to sun, sweat, water, and tears as the regular formula. You need only wait at least two hours after the procedure before getting them very wet.
Another bonus to having the eyelash extension procedure performed is that lash extensions rid the wearer of the need for mascara. All of the essential functions of mascara are more than adequately performed by the eyelash extensions and this cuts back on one more irritant for sensitive eyes. So, instead of living without eye enhancements, those with more sensitive eyes can enjoy the distinction that comes with wider eyes and longer lashes with the help of lash extensions.