---
Licensed Esthetician
3D-Beauty is pleased to announce Master Lash Trainer and Artist, RUBY (roobz) LIM.  Ruby is a licensed Esthetician, Skin Care Specialist and a Certified Professional Eyelash Extension artist and trainer.  She has been in the lash industry since 2005 and is renowned for her precision work and beautiful lash techniques,- perfected from more than 10,000 procedures!!
Ruby is one of the west coast's premier volume lash artists, refining her Volume Lash technique for more than two years! Combine Ruby's experience with 3D-Beauty's high-quality lashes, adhesives and accessories specifically designed for Volume Lashes and this is a MUST HAVE CLASS!!
Contact Information
Ruby Lim
Roobz Lashes
225 E. BROADWAY STE# B118
GLENDALE, CA 91205
818-281-8547
Cecily Burleson – Ventura, CA
---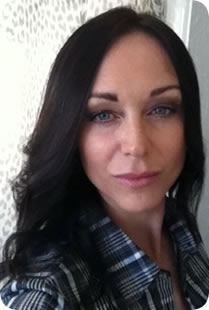 California Licensed Medical Esthetician
Cecily has been a California Licensed Esthetician for 6 years. She specializes in advanced skincare for optimal skin rejuvenation. Her skills include microdermabrasion, peels, eyelash extensions, waxing and many facial options. Cecily adds customized skincare regimens for each individual and enjoys giving her clients exactly what they are looking for!
Contact Information:
Cecily Burleson
3200 Telegraph Road
Ventura, CA 93003
805-620-791
Sherry Beattel – Walnut Creek, CA
---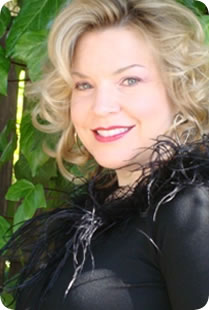 Licensed Cosmetologist
Contact Information:
The Regimen Incorporated
Sherry Beatte
56 Mayhew Way, Suite F
Walnut Creek, CA 94597
925-934-3644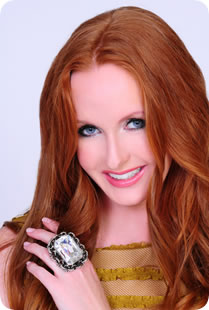 Licensed Medical Esthetician
Big Sexy Lashes was one of the first to launch a specialty lash boutique in the Austin area. With over 5 years of experience in eyelash extension application to the most demanding clientele, certified lash trainer, Keri Burt is constantly chasing the next generation in eyelash technology. This lash styling maven will take you far beyond the one-size fits all approach, customizing a unique design that mimics your natural eyelashes. Using her state-of-the-art eyelash technique, Keri Burt quickly became an Austin icon in the world of lashes.
Contact Information:
Keri Burt
Big Sexy Lashes
107 Ranch Road, 620 South, Ste. 112
Lakeway, TX 78734
512 – 809-0194
Julie El-Aghil – Portland, OR
---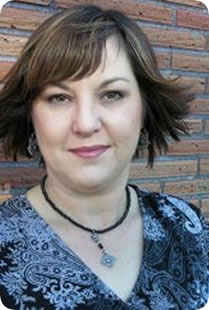 Licensed Medical Esthetician
I have been applying lash extensions since October 2004 and am currently a Certified Lash Trainer with 3D Beauty, helping to bring beautiful lashes to the women of the world, especially to the women (and men!) of the Northwest. I want to help estheticians and cosmetologists be able to have the skills necessary to feel confident in their ability to apply lash extensions in a clean, sanitary environment and for their clients to have lashes applied properly and well. I want to help raise the level of competence so that clients know to look for those who have been trained before having their lashes applied, and that they'll be happy with their choice. After the one-day training, I encourage you to call me with any questions to help you become better and more confident in your abilities in applying the lashes. I love talking lashes!
Learning how to apply lash extensions is only part of the training. I also help you learn some of the marketing techniques I have used that have built my business. The lash extensions are a great way for you to have a "captive audience" who you can talk to about skincare, waxing, or other services offered. When your client sees how beautiful their lashes are, they'll trust you to perform other services and purchase products from you.
I currently train at my salon, Lovely Lashes and Skincare @ Carman & Co. Salon located downtown near Portland State University at 1133 SW Market Street, Suite 200, Portland, Oregon 97201, 503-754-3768. I am also able to train at your salon (with prior arrangements) throughout the Northwest.
Contact Information:
Julie El-Aghil
Lovely Lashes and Skincare
1133 SW Market Street, Suite 200
Portland, OR 97201
http://www.lovelylashesandskincare.com
503-754-3768
Heather Hamel – Phoenix, AZ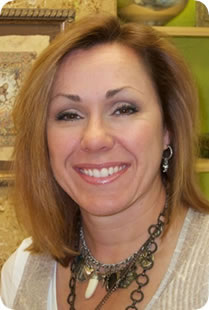 ---
Licensed Medical Esthetician
Heather Hamel has worked in the beauty industry since 1988 when she opened her first business doing Fashion Show Promotions in Phoenix, Arizona.  Traditional makeup was her main focus in working with models for fashion shows and photo shoots.  In 1999 Heather transferred this experience into Permanent Makeup when she opened her studio.  Heather and her partner Elli produced and patented the Blush-Her Permanent Blush Tool and have taught together since 2001.  Heather has been a speaker at different professional organizations teaching permanent make up and subsequently Lash Extensions.  When 3D Lashes first launched their Lash Extension Product Line in 2004 Heather & Elli were one of the original educators trained to teach 3D Lash techniques and  currently teach for 3D Lashes in Arizona.
Contact Information:
Club 42 / Painted Ladies
Heather Hamel
3241 E. Shea Blvd, Ste# 9
Phoenix, AZ 85028
602-430-6159
Charlene Maroni – Pittston, PA
---
---
Licensed Cosmetologist
Charlene  Maroni is a licensed cosmetologist and owner of Char & Company Salon & Spa for 10 years. She has peformed lash extensions for 6 years, with advanced training in New York, New Jersey and master training with 3D Beauty in California.
Contact Information:
Char & Company Salon & Spa
Charlene Maroni
234 Wyoming Ave.
Pittston, PA 18643
570-891-0085
Jennifer Warden – St. Petersburg, FL
---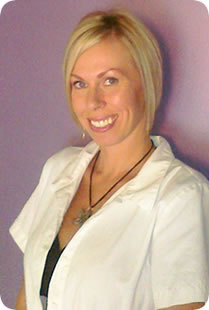 Licensed Medical Esthetician
Jennifer Warden, Owner of JenSpa, which is located in St. Petersburg, FL, has been in the Salon and Spa Business for 16 years.  Jennifer specializes in Medical Skincare, Permanent Makeup and 3D Eyelash Extensions.  Jennifer graduated from Tri State Beauty College, Taylor, Michigan in 1996, as well as continuing education courses at Loraine's Academy, St. Petersburg, FL.  She has been doing  3D Eyelash Extensions since 2010.  Jennifer's Client Reviews have earned her a Five Star Rating.  Jennifer Strives to be at the top of the industry with the latest techniques.  JenSpa's website, www.JenSpa.com, is very inviting and informative.
Contact Information:
JEN SPA
Jennifer Warden
6638 Central Ave
St. Petersburg, FL 33707
727-343-JSPA [5772]