Importance of Professional Application
Precise Placement Leads to Better Results
Eyelash extensions are becoming increasingly popular as more people search for a way to enhance their eyelashes in a relatively permanent manner. While receiving permanent eyelash enhancement is impossible without implants with the use of surgery (as eyelashes naturally fall out, defeating even the most stubborn semi permanent eyelash solutions), the lash extension offers a way to get beautiful eyelashes for a fairly lengthy period of time.
Unlike false eyelashes, which can be purchased at nearly any drug store and then self applied, eyelash extensions need the help of a professional. The procedure requires precise placement, and a point of view that is removed from one's own self. Additionally, because the procedure can take up to an hour and a half (although an hour is more common), it requires patience and stamina. Applying eyelash extensions should not be attempted on oneself, and one should always seek the aid of a beauty professional for lash extensions. However, while false eyelashes often look fake and can be irritating and cumbersome, eyelash extensions look natural and cause almost no irritation and feel weightless.
Professionally trained cosmetologists are better equipped to apply eyelash extensions.
Professionally trained cosmetologists are better equipped to apply eyelash extensions. This is because many of them have had training in the use of the adhesives, removers, and techniques of placing the lash extensions. Many companies that offer semi permanent eyelash extensions, such as 3d-beauty.com, offer classes and training materials to help beauticians learn the specific techniques for applying their products. In fact, 3d-beauty.com offers hands-on training that comes with a certification when the class is over so that you know that the person performing the procedure is a true eyelash extension professional.
Proper Bonding is Key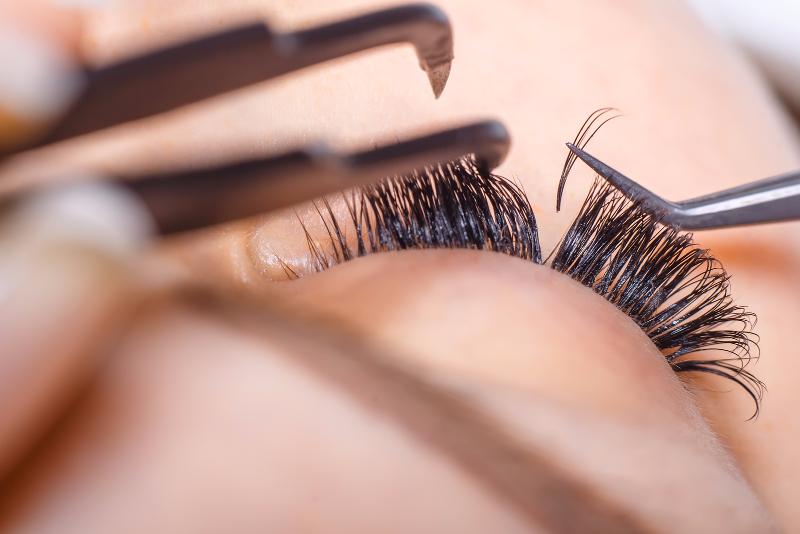 Not only is it important to have someone who is practiced in working with the extensions apply them, it is also vital that the lash extensions are properly bonded to the eyelash. Each extension looks like an individual lash. The extension is bonded to the natural lash. If the procedure is performed correctly, the bond is a very strong one that will last as long as the natural lash up to two months or even longer. Only a professional can properly apply the adhesive in such a way as to allow the extension to weather just about any activity you choose to do. When properly bonded the lashes are resistant to sweat, tears, sunlight, and even full submersion in water.
In addition to all of the above reasons that it is important to have a professional apply your lashes, it is also important because the professional should be working in a sterile environment. This means that he or she has the equipment necessary to ensure that your eyes are not contaminated. It is also more comfortable than doing it yourself, as you can lay back and let someone else do all of the work.
Lash extensions are a relatively maintenance free to enjoy better framed eyes. They are easy to care for and do not restrict any or your normal activities. With professional application, they become a semi permanent way to longer, fuller, thicker eyelashes.