Using a DVD to Learn How to Apply Eyelash Extensions
Learning to Apply Eyelash Extensions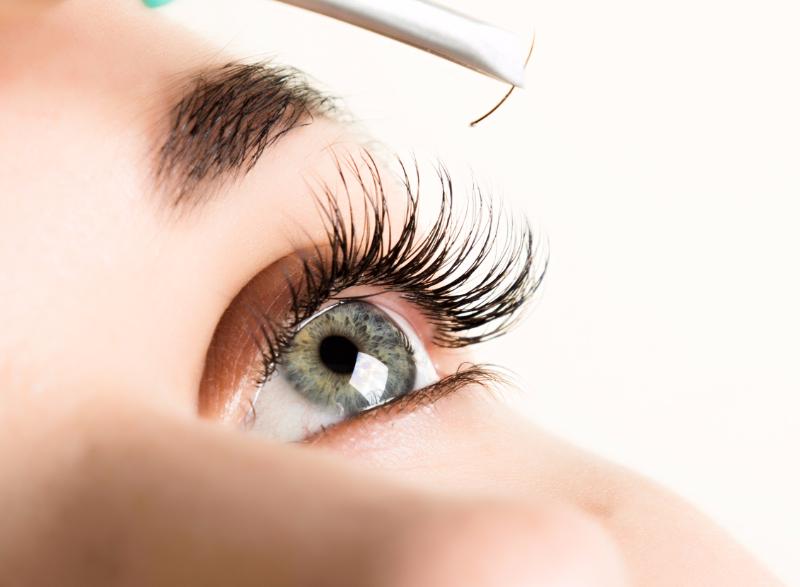 Learning to apply eyelash extensions is a useful skill for any cosmetologist or beautician to have. This is because a lash extension is among one of the safest and most naturally enhancing beauty aids. Additionally, more people are finding that semi permanent eyelashes are an easy way to make natural lashes fuller, thicker, and longer without surgery and without applying makeup. By learning how to apply these extensions, a cosmetologist or beautician can be at the forefront in beauty aids and help her or his clients feel more beautiful and satisfied with their appearance.
There are classes available to help beauty professionals learn how to properly apply eyelash extensions. However, it is also possible to learn how to perform this procedure by use of a DVD package. Even though the DVD is very helpful on its own, it is best used in conjunction with taking a hands-on training class.
A good DVD presentation includes step-by-step instruction on how to proper apply each eyelash extension. Semi permanent eyelash extensions are not applied to the eyelid; rather, they are attached to the natural lash. The DVD shows how to effectively accomplish this with the use of tweezers, special adhesive, and individual lash extensions. There is only one extension per natural eyelash, and all are applied individually. This can be a time consuming process, but the results are much more natural and impressive than the use of false eyelashes that come on strips.
This can be a time consuming process, but the results are much more natural and impressive than the use of false eyelashes that come on strips.
More than Just an Instructional DVD
In addition to illustrating the procedure itself, the DVD shows how to prepare your client for the procedure, and how to make the client comfortable. Additionally, beauty professionals will learn techniques for applying the adhesive that makes it more cost effective and easier to work with.
When using a DVD to learn how to apply eyelash extensions, it is important to have some hands-on practice before trying the procedure on clients. A class can provide this help, as can working with a mannequin or a practice bust. Strip false eyelashes are actually useful for this exercise: place the strips on the mannequin as though they are eyelashes, and then follow along with the DVD to practice placing the extensions. However, in order to receive a certificate to show clients, it is necessary to attend a class.
The DVD package from 3d-beauty.com offers a more than just an instructional DVD. Eyelash extension accessories come with the DVD, so the beauty professional has basic tools to aid in his or her business: lash combs, adhesive holders, pallet sponge, and eye gel pads. Additionally, the 3d-beauty package also includes marketing materials that help you attract new business for your lash extension services. A poster, booklets, and a brochure display for countertop are included in the package as well.
An instructional DVD can be a great tool in learning how to better serve your clients with their beauty needs. Using the DVD in conjunction with a professionally given seminar is even more beneficial. Knowing how to properly apply the patented 3D-Lashes can help you expand your service offerings and keep your customers happy.